Cycling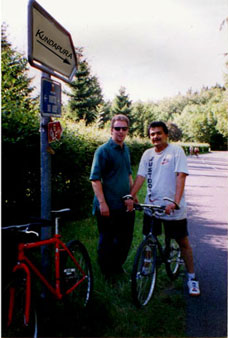 Meet the natives who aren't exposed to tourists and feel the real village life. Discover  the country side and experience the adventure on wheels. Smell the flowers and the fruits as you pass the garden. Let the cool breeze caress your cheeks as you pass through the lanes. Stop whenever you want to rest, enjoy the breathtaking sceneries or simply gaze at the sky. This surely lifts your spirits and makes your holiday a truly memorable one.  In India the culture, habits, beliefs, superstitions, rituals and religion changes from place to place.
To learn more about the place you must mingle with the local people. We have cycling  trails for avid cyclists who would like to explore the countryside. 
The villages around the garden.